Delirious Hunter's Orgasms Belong to Latex Dominatrix Aiden Starr  HD - WhippedAss - Delirious Hunter, Aiden Starr (2022)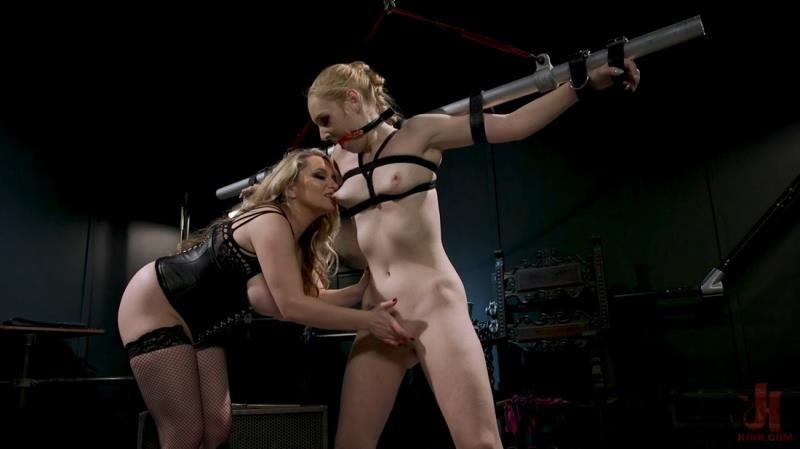 Year: 2022
Duration: 01:12:34
Quality: HD
Format: MPEG-4
Size: 2.59 GB

Actress: Delirious Hunter, Aiden Starr
Name Porn: Delirious Hunter's Orgasms Belong to Latex Dominatrix Aiden Starr 
PaySite: WhippedAss
Genres: Bdsm hd, Exclusive bdsm, Hot porn bdsm

Svelte sphinx Delirious Hunter has been beating up pathetic boys in her dungeon all week and needs a release! Ready to let go, submit her body completely, and choke down a dose of her own medicine, Miss Hunter texts the one woman she knows who can deliver the pain and pleasure she craves - the divine, the infamous: Mistress Aiden Starr. These two dominatrix pros waste no time, consuming each other quickly - each in her own way. Aiden teases, chokes, humiliates, and tempts Delirious, and Delirious, quite simply, can't stop fucking cumming. Stripped out of her latex into just her stilettos and thigh high pantyhose - and with the glorious tits of Aiden Starr bouncing above her - Delirious cums while being spanked, caned, and flogged with her very own whips. Wet, pink, bruised, and begging for more, Aiden easily shoves her entire hand deep into this whore's slutty cunt, extracting orgasm after orgasm as Delirious screams against her fist. Seemingly an endless well of pleasure, Delirious begs again and again of her mistress, dedicating each and every orgasm to the beauty and wit of the glorious Aiden. Spread-eagle, gagged, and bound standing to a pole, Delirious is covered in no less than eleven clover clamps - crisscrossing her tits, face, belly, and cunt. With a thick, long dick deep in her cunt, Delirious again becomes deliriously lost in her own pleasure as Aiden tears orgasm after orgasm from her adorable little dominatrix-turned-submissive. Struggling against her ropes to finally get to her true prize - Aiden's delicious cunt - Delirious twists and turns, stretching and reaching, until she finally breaks free for a face full of heaven. Aiden takes full advantage, riding her whore's face and smothering Delirious in her voluminous ass until she's ready to flip her over and take Delirious' begging, spit-covered hole. Fully giving herself to Aiden, Delirious takes every inch of this dominatrix-of-dominatrixes, swallowing Aiden into her ass as she begs again and again to cum in missionary and doggy. As Delirious' eyes roll back in her head and she becomes merely a set of wet holes writhing and begging on the bed, it's clear that her clit has become completely and forever devoted to Aiden Starr. And what becomes of such a slut? Ask all the boys already lined up outside Delirious' dungeon waiting to be dominated by this queen of kink.



Information
Added: 22-06-2022
Category: Porn
Related Videos