Rain DeGrey is completely destroyed by brutal ANAL , DPed while straightjacketed, cums hard! HD - RealTimeBondage - Rain DeGrey (2023)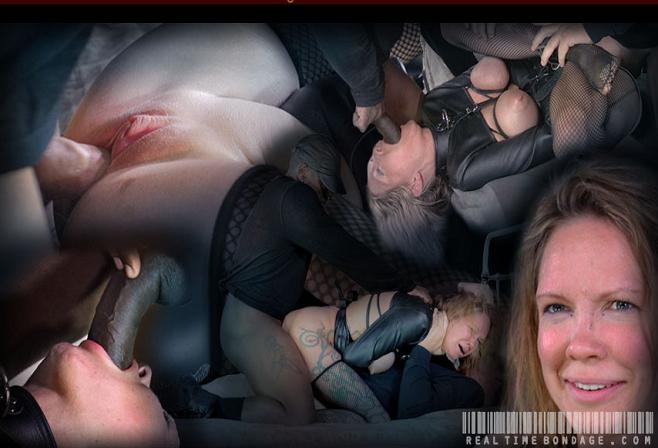 Year: 2023
Duration: 00:22:03
Quality: HD
Format: MPEG-4
Size: 1.17 GB

Actress: Rain DeGrey
Name Porn: Rain DeGrey is completely destroyed by brutal ANAL , DPed while straightjacketed, cums hard!
PaySite: RealTimeBondage
Genres: Brutal, Duct Tape, Dr Fires, Blanche Bradburry, Bondage Junkies, Brutal Bucks, Dolly Dyson, Big Boobs, Brutal Master, Cattle, Clothed Sex, Captured Kerry, Cinchedandsecured, Circumcised, Coralee Summers, Dominique, Devilynne, Butterfly Cuffs, Bdsm video sex, Extreme sex bdsm, Sex archive bdsm, Extreme porn bdsm, Rare bdsm, American bdsm sex

In the final scene of Rain DeGrey's live BaRS show, we take this already fucked limp cumslut and ramp up the pace to total destruction. We have already fucked her hard and without mercy in all three holes, and she is blasted so deep into sexual subspace that she can hardly sit up straight. We had put this bitch in a box while we set up the final position to give her a second to compose herself, as she is so destroyed that she is babbling. It didn't help her with the composure. She is practically drooling on herself.
Hauling this big titted slut out of her cage we put her woozy ass into the Bolero straightjacket from the Stockroom. The black leather binds and confines her, rendering her completely helpless for the hardcore drilling down she is about to receive. Her firmly bound breasts jut out and point to the ceiling, exposed by the straightjacket. We lay her down on the bed and get to work.
Rain is ragdoll fucked in every which way, tossed around like a bag of holes. We use her mouth, pussy and ass as we see fit. Then we sandwich her between two rock hard dicks and attempt to meet in the middle. As the cocks own her soul, Rain's eyes roll into the back of her head and she speaks in tongues. This is what possessed by cock looks like. The lights are on but nobody is home.
We finish up by spread-eagling her out and vibrating her well used pussy, savagely ripping out orgasm after orgasm. A neck rope holds her in place, preventing her from moving or escaping. She can not stop cumming, can not hold back and every orgasm breaks her down just a little bit more. We have utterly destroyed this whore. This is what sexually broken looks like.


Information
Added: 15-05-2023
Category: Porn
Related Videos